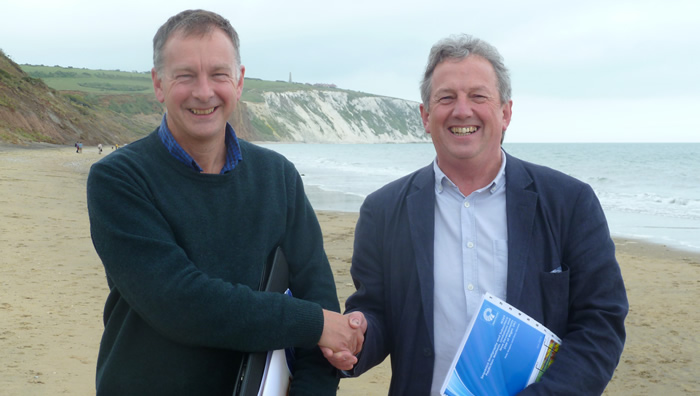 Leading oil and gas training provider, Nautilus (part of the RPS Group), have agreed to support the Natural Environment Research Council (NERC) Centre for Doctoral Training (CDT) in Oil & Gas.
In doing so they join a group of nine oil companies, who are underpinning the provision of the CDT's Training Academy, which complements the PhD projects currently being undertaken by the first cohort of 29 PhD students based in 17 Universities across the UK.
As part of the agreement, each CDT student will gain access to one module from a broad portfolio of open access courses offered by Nautilus. In addition support will be provided for bespoke field and classroom courses each year, that includes specialist technical topics such as reservoir modelling, geological risk and uncertainty and communications skills. This additional training will provide the students with an enriched experience of industry-standard courses on subject areas which are highly relevant to careers in oil and gas.
The contract for the CDT was awarded in 2013 to a consortium of 17 Universities, led by Heriot-Watt, and 2 NERC Research Centre affiliates, before being launched successfully in 2014. The Training Academy initiative is set to run initially for six years and will oversee the training of 3 cohorts of totaling around 90 4-year PhD students in that time.
Describing the new collaboration, Heriot-Watt's Professor John Underhill, the Shell Professor of Exploration Geosciences, who leads the CDT said: "I am absolutely delighted that such a leading oil and gas industry training provider has joined the consortium supporting the CDT's Training Academy. Not only is this a testament to the success of the CDT vision being pursued and advanced, but more importantly, it gives the students undertaking their studies a unique opportunity to benefit from a group of academic and industry experts and to learn from the experience of oil and gas practitioners".
Nautilus' Managing Director in the UK, Gary Nichols said, "Over the last 15 years Nautilus has built up a portfolio of courses in petroleum geosciences, reservoir engineering and professional skills development that are used by a large proportion of international oil companies. We see training as a continuum between what is learnt as part of a higher degree and the skills and knowledge acquired through courses taken as part of continuing professional development. We are very pleased to be able to support this initiative that offers people a sound basis to their careers as oil and gas professionals".
The total investment in the CDT now sits at an impressive £9million, comprising £2.7million from NERC to support 10 studentships per annum, £5.3million from the host higher education institutions and over £1million already pledged to support the Training Academy by the sponsor companies, a sum that will rise further to £2.4million with continued success.
The CDT's remarkable success has led to it being described by AAPG Europe President, Professor Keith Gerdes, as "a truly game-changing initiative, which represents the most exciting development in the provision of training for the energy industry in the UK that has occurred during my career."