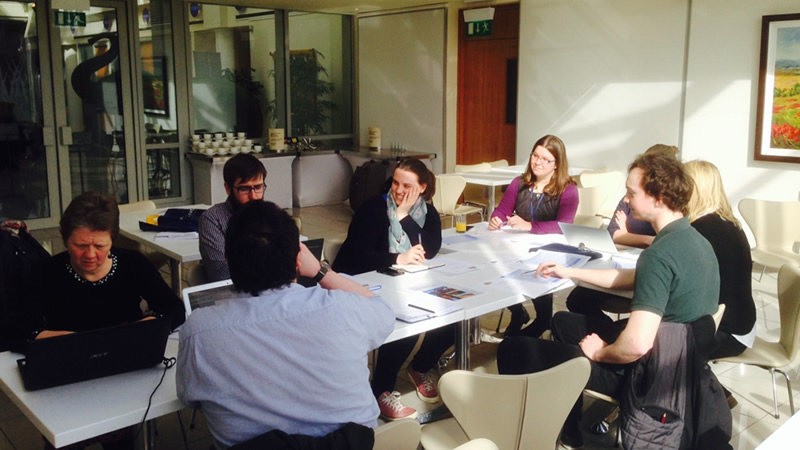 The CDT Graduate Committee met at Heriot-Watt University on Friday 20 March. Chaired by Nick Schofield (Aberdeen), the meeting provided an opportunity for the CDT PhD students to feedback on their experiences to date and aspirations for the future.
The committee consisted of John Underhill (CDT Lead), Lorna Morrow (CDT Manager), Anna Clark (CDT Training Academy Officer, Peter Burgess (representing the CDT Academic Associates), Katy Oakes (Dundee), Jonathan Hardman (Aberdeen), Johanna Vad (Heriot-Watt), Sean O'Neill (Durham) and Charlotte Aldred (Southampton).
The student representatives provided excellent feedback which was considered with great appreciation by the Training Academy Committee the following week as a key driver in their planning of training provision for future years and student cohorts.