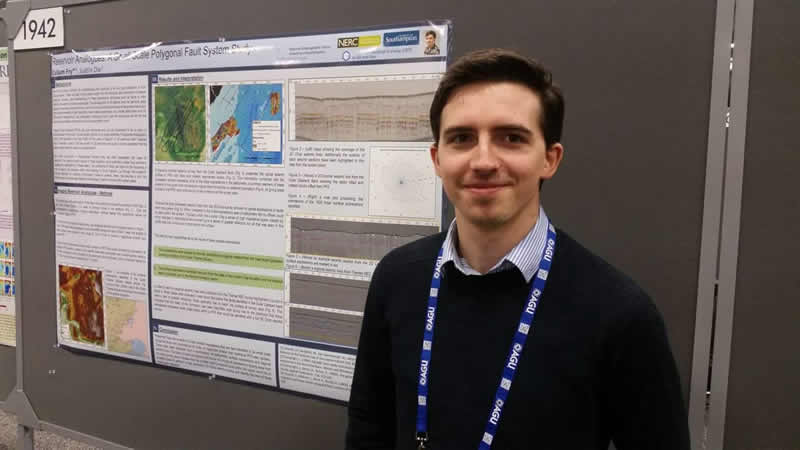 Callum Fry, a CDT student in the 2015 entry cohort studying at the University of Southampton, was selected to present a poster of his work at the American Geophysical Union's (AGU) fall meeting held in San Fransisco from 12 – 16th December 2016.
Callum's PhD research topic is 'High resolution 3D imaging of Polygonal Fault Systems' under the supervision of Dr Justin Dix and Professor John Bull at Southampton and Professor Joe Cartwright at the University of Oxford.
AGU's Fall Meeting is the largest worldwide conference in the geophysical sciences, attracting more than 24,000 Earth and space scientists, educators, students, and other leaders. Now in its 49th year, Fall Meeting brings together the entire Earth and space science community from across the globe for discussions of emerging trends and the latest research. The technical program includes @20,000 oral and poster presentations on new and cutting-edge science, much of which has not yet been published. Congratulations to Callum!