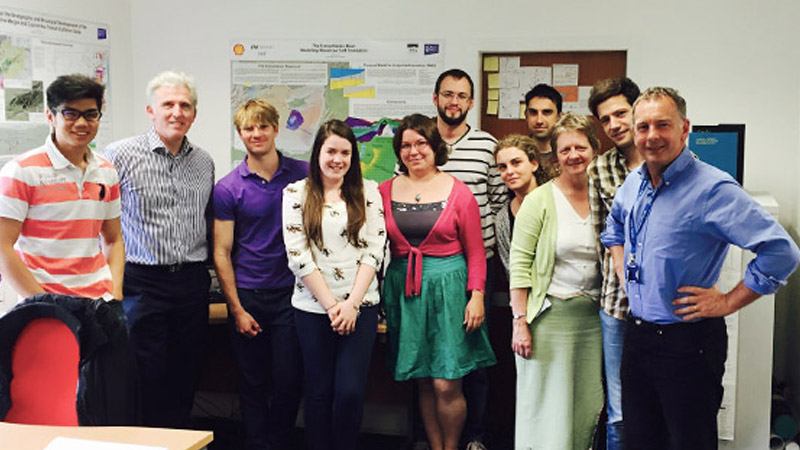 The Shell Centre for Exploration Geoscience hosted a 2-day visit of Shell's Chief Exploration Geologist, Steve Phelps, on June 22nd & 23rd 2015.
Mr Phelps took the opportunity to visit the Wouter Hoogeveen seismic laboratory, inspect the Lyell Centre of Earth and Marine Science & Technology construction site and meet with the Head of EGIS, Prof. Garry Pender and with Heriot-Watt's Director of Research and Enterprise Services (RES), Dr Liz Fellman.
Steve undertook technical reviews of all the PhD and Postdoctoral Research project work being undertaken in the Shell Centre as part of his visit.